This guide only applies to users who have been licensed as part of a Sibelius multi-user license for a school or other educational institution.
Go to www.avid.com/account and on the left side of the welcome screen, enter your email address and password the school's Avid account. You do not have to use or create your own private Avid account, as access to the licenses can only be done through a shared school account.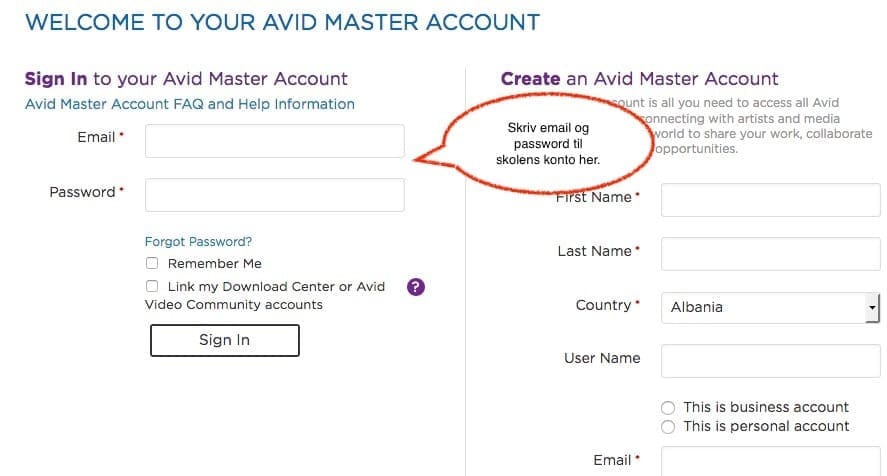 Click on the "Sign in" field, which leads to the "My Account" page, where you click on "View My Products":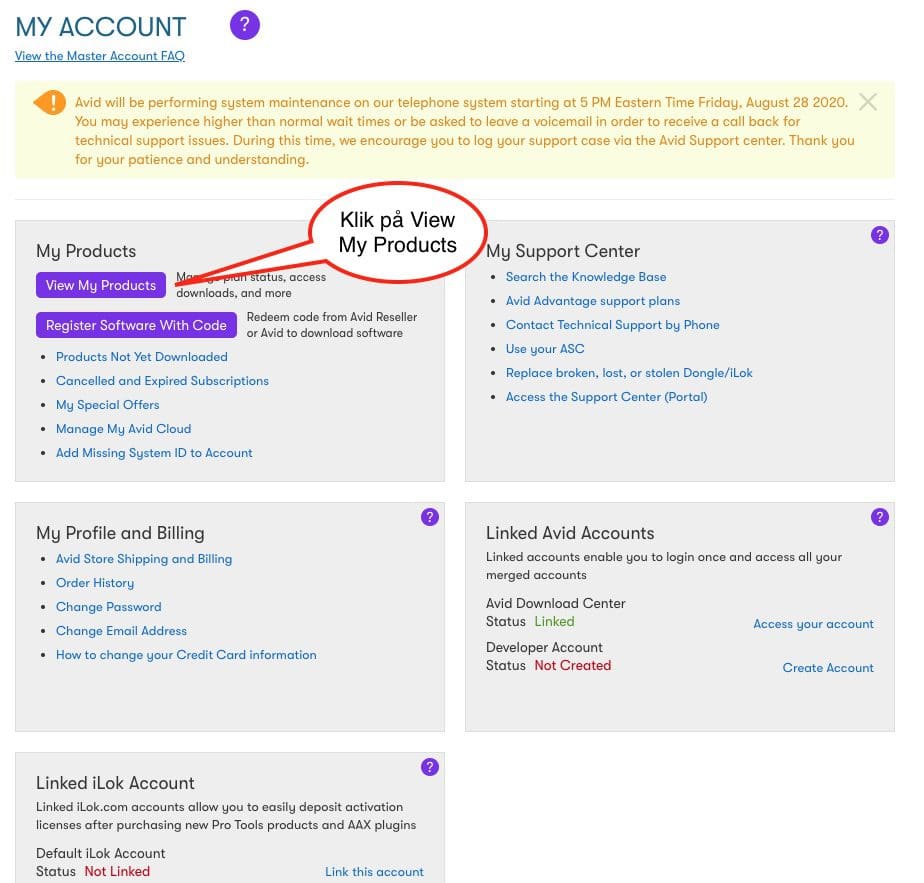 In the next screen you can see the Sibelius Ultimate multi-user license. There may also be older versions of Sibelius or other Avid products, but you must find the latest Sibelius Ultimate Multiseat and click on "View Software Download Links":

Now we come to the page where you can download the program and the audio library, etc.: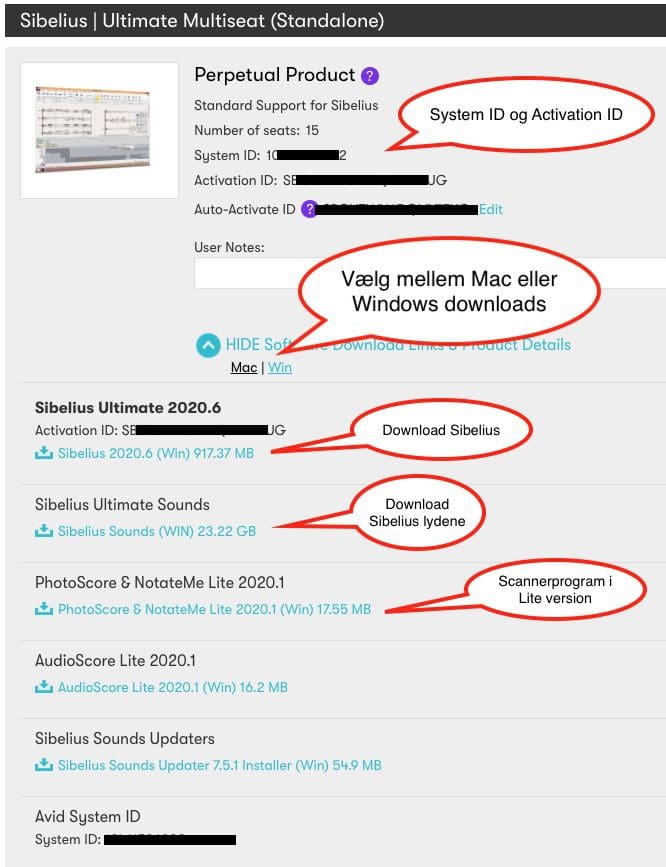 At the top left under "Perpetual Product" is yours SystemID og Activation ID. The System ID and Activation ID must be used later when the program is installed and needs to be activated.
"Number of seats" shows the total number of licenses owned under this System ID.
ATTENTION! "Number of seats" does not count down as licenses are installed and activated, so you must keep track of how many licenses have been distributed. Each license user can only activate on 1 computer. If the computer or hard drive needs to be replaced or repaired, it is important to deactivate the license first!
If you forget to deactivate, the school will lose a license until the next upgrade. See link further down for instructions on activation/deactivation.
At the bottom of the screen you will find downloads for Sibelius Ultimate and to Sibelius Sounds the sound library. Just above downloads, you must first choose whether you want to see downloads for Mac or Windows.
Be aware that Sibelius Sounds takes up over 23 Gigabytes, so the download can take many hours.
If you have Sibelius 7.5 or 8 installed, then you already have Sibelius Sounds on your computer and can simply download the Sibelius Sounds Updater for Mac or Win.
If you do not install Sibelius Sounds, Sibelius will still be able to play but with standard GM sounds, which are of lower quality.
PhotoScore is a node scanner program in a limited "lite" edition. A full version of PhotoScore Ultimate can be purchased additionally.
We do not recommend installing AudioScore.
Once Sibelius is downloaded, it must be extracted and installed. The first time you open Sibelius, you will be asked to activate the program.
See separate instructions for activating Sibelius here.